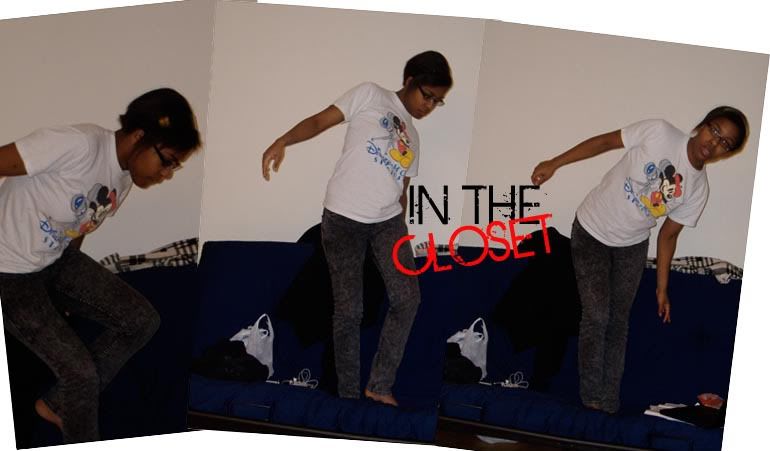 *tee: vintage, ebay; jeans: american apparel. forgive my mess. and severe lack of balance.
..rock the mouse. i don't think i've ever done a full outfit post, have i? it's nothing fantastic, but hey, this is my third day running on no sleep and i'm at the height of midterms season right now. i didn't think to post it initially, but i got a few random comments on it and figured hey, why not. it's a pretty good idea of what i wear when i'm slumming it and too caught up in studying to think about what to wear.
in other news, my life is accelerating at a ridiculous pace, and i'm scrambling madly to pick up the loose ends. spring break starts next friday, but before that i've got 2 more midterms + 2 papers + 45354 other things to get done. i'll be going home to new york for the first half of break, and visiting with my roommate in florida for the second half, which may lead to a day in... my personal happy place, and the happiest place on earth: disney world!
i think it's safe to say that i'm more obsessed than anyone else with any and all things disney. i've probably been to disney world well over ten times, my room at home looks more like a nursery than a teenage girl's with my memorabilia, i can recite entire movie scenes at will.. i'll spare you the rest, but i try to keep the mouse content off of the blog for the most part (at least i think i do.. do i?) to avoid repetition and falling into a rut. the temptation to compare endless runway looks to disney characters is all too enticing. hmm.. maybe i will.
anyway, now looking at my shirt, it seems like i pulled it on in an act of celebration this morning. maybe i did, subconsciously. where was i going with this? oh yeah. florida. warm weather! yes? hopefully? can't wait.
but now it's time for me to hit the showers and relax for a minute before i hit the ground running again.
*currently listening: britney spears, ..baby one more time