if there's one thing i can't stand, it's a tease. cambridge strung me along all weekend with fifty and sixty degree weather, only to wake up to a miserable slushy mess weighing down the branches outside my window. what's the story, morning glory? i can't take much more of this
.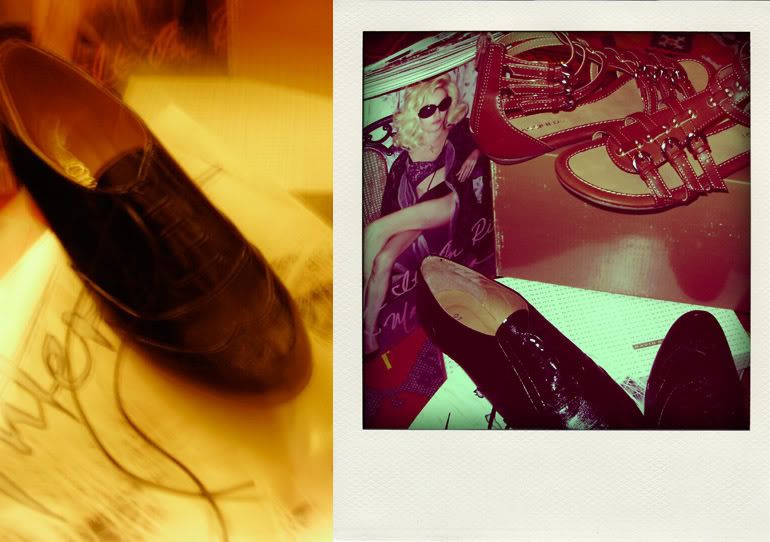 did this damage in about forty-five minutes between classes, partly because i have a sartorial vision for spring break and partly because i needed something to hoist me out of the pit of seasonal affective disorder. it worked. i'm so in love with these brogues - i always loved the look, but never thought they looked good on me until now. as far as the sandals go, i needed something for spring break to supplement my trusty black fringe sandals from last summer, and this turned out to be a great alternative. and if i ever finish my reading for class tonight, w and interview will be great to curl up with before bed.
annnnnnd back to mcteague.