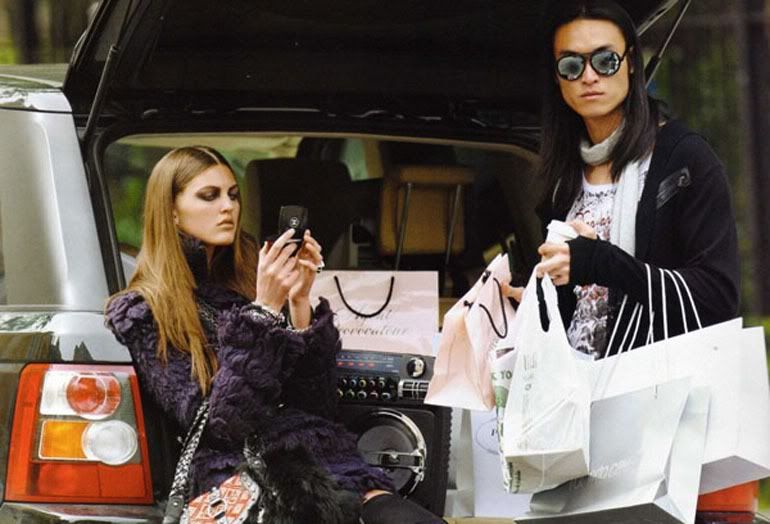 there's a familiar tingling in my veins that's been coursing through me lately. it comes without warning, and while i can usually keep myself busy enough to ignore it, the time has come to acknowledge it.
with the imminent prospect of having to pay rent looming in the near future, i've been pretty good about hanging on to my paychecks - habitually deleting gilt groupe emails without reading them, never wandering into clothing stores without an express purpose - but now i've got it bad. worst of all, it seems no amount of glossy gazing is going to cure me this time. i need a fix.
still, all is not yet lost. in the interest of keeping myself from wildly sinking my bank account into the red on a single whim, i've devised a strict shopping allotment system.
last month, i bought or received six new pieces (which i'll post about if i ever get my california pictures uploaded). as referenced above, i have an annoying tendency to buy on impulse, and as a result, i usually only end up wearing about twenty percent of my new purchases. these latest acquisitions are turning out to have more staying power, as i've been wearing five of them on a pretty regular basis - it's simply too cold for the sixth piece, a pair of vintage high-waisted girl scout shorts. in any case, this sets my february buying threshold at five items or less.
if i happen to buy five things this month
and
none of them end up abandoned in the back of my closet, then i'll allow myself to purchase five more plus a bonus sixth item come march. of course, the things i can buy will be dictated by how much money i have, but this will force me to at least contextualize the things i want to buy in terms of my existing wardrobe, rather than buying something terribly incongruous just for a one-time wear.
with this system in place and an urge getting stronger every day, it goes without saying that i've been seriously contemplating my february allotment. after thinking it over, i've settled on a most wanted list that should help me get through my impending shopping frenzy.
lady trousers

although i'm quite happy with the things i picked up in california, my initial goal was to find the perfect pair of proper pants, or lady trousers, as i like to call them. this goal has been floating around in the back of my mind for what feels like forever, but due to the fact that i was blessed with a backside, i have trouble finding a pair that hangs as well on my frame as it does on the hanger.
i was almost convinced that my body was simply not made to fit the style, but i bought some from forever21 on a cheap whim and they work well, so now i'm hunting for a higher quality pair. i was all set to buy
these
cream beauties from french connection, but when i tried them on in person, it was an unlined nightmare that wreaked havoc on my shape. the search continues..
an elevated everyday shoe
i'm partial to flat shoes in a major way, and i'll probably never be able to swan through the streets atop spindly stilettos, but i do love my
solid wedges
and
stacked heels
, so i'm looking for something with some extra height that's simple enough to wear on a daily basis.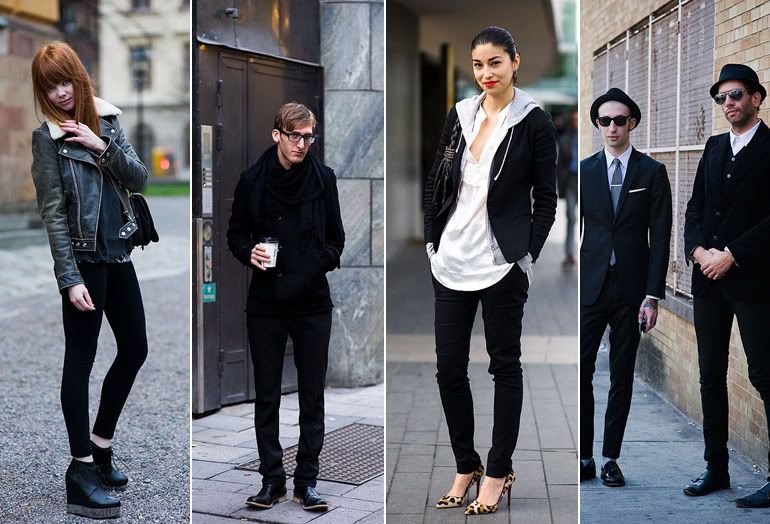 a new black pant
i somehow managed to splatter bleach on my favorite pair of slim black slacks. unfortunately, this doesn't make them look deconstructed-chic at all, and i need a new go-to pair.. like, immediately.
a flat shoe


in the morning, there's an eighty-five percent chance that out of all of the shoes i own, i'm going to pull on either a beat-up white pair of keds, my beat-up black oxfords, or a vintage pair of slouchy black beat-up leather boots. i have a wider range of flat shoes, of course, but these three pairs are just indispensable for some reason. still, it's no coincidence that all of these shoes are falling apart, so it's high time i add a fourth pair to the list.

marais usa

has a bunch of promising leads, but i'm interested to see what i'll be able to dig up in my favorite vintage shops.
some new frames


my everyday pair has served me well for the past few years, but they're begging to go into retirement and i can barely see through them anymore. i always seem to be a bit more experimental with my nonprescription frames, so i'm excited to go with something bigger and bolder than usual this time around.
and that's the short list, folks. let the games begin.
[via fashion gone rogue, the streethearts, jak&jil, marais usa, opening ceremony, stubbs & wootton, bass, bloomingdale's, pixie market, vanessa jackman, kate spade, moscot]