allow me to be frank. when it comes to a executing a theme, i know no boundaries. i've been known to stuff myself into a pair of vintage sasson jeans with zero percent spandex and scour ebay for hours, looking for appropriately weathered license plates from red states, if there's a lowbrow throwdown on the horizon. the thrill of pulling off a vibe is worth the trouble, but i know my rabid enthusiasm can be taxing on my friends and family once i lock in to theme mode.

when the boy and i pulled into kate's lazy meadow friday evening, i felt as if i'd stepped into the domain of a kindred spirit. the kitsch factor is certainly high throughout the resort, but i'll be damned if every last christmas light, garden gnome, and tchotchke isn't absolutely essential to the look of the place. i still can't get the whimsical interiors out of my head, so i thought i'd share some shots of our cabin suite.

look, a themed key! we're off to a good start.
i was slightly obsessed, photographically speaking, with this tiki/totem dude guarding our sakajawiya suite. he's only about a foot tall, but you should see the creepy shadow he casts at night. evil spirits? banished.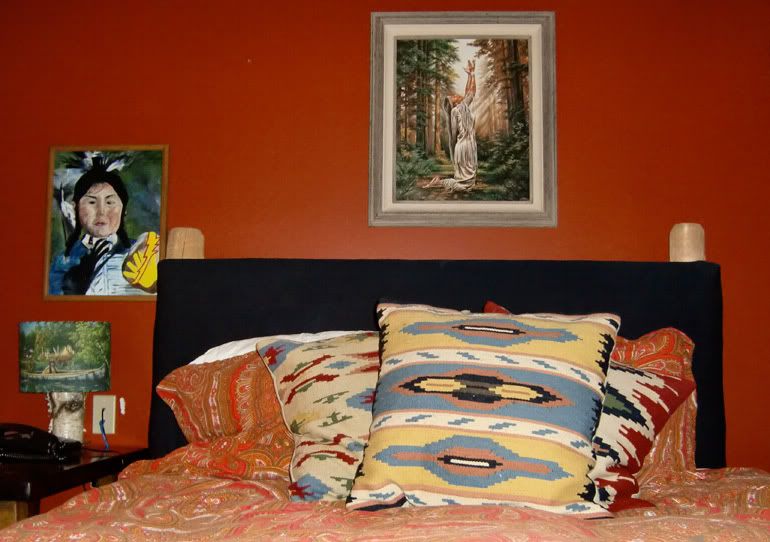 i took this picture right before crashing the first night. i'm happy to report that that bed is just as comfortable as it looks.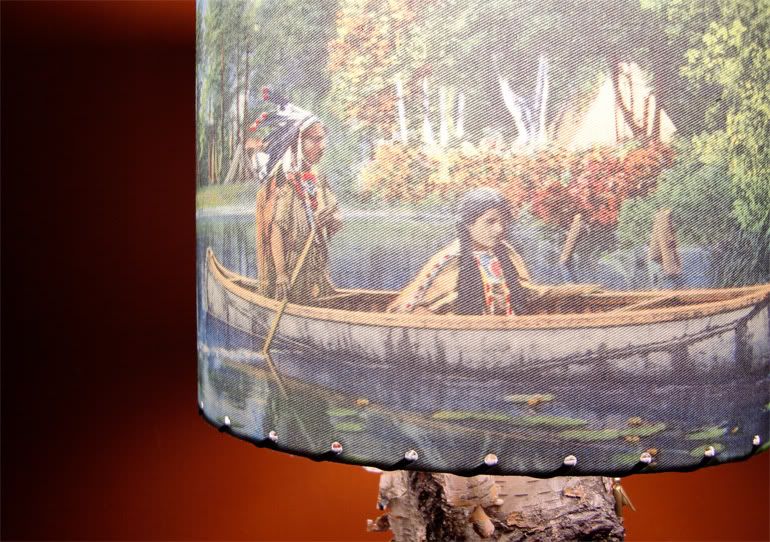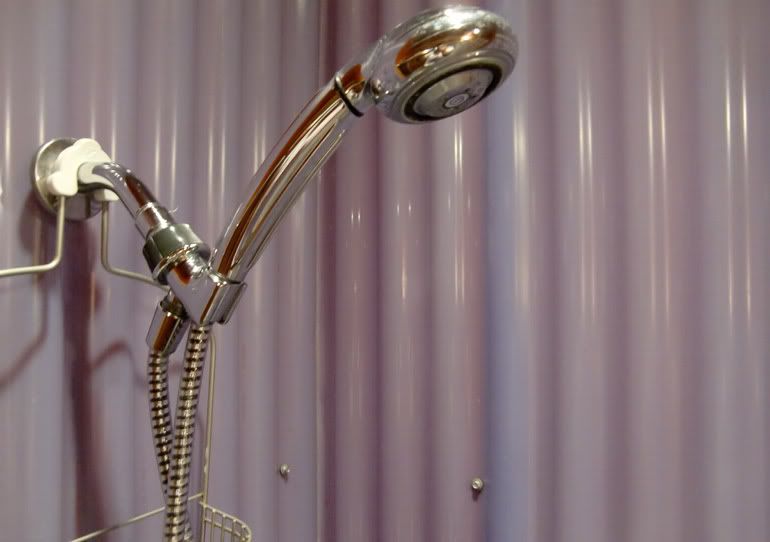 when i was nine years old, i declared that purple and orange were my favorite colors. i quickly changed my mind when i realized that the two hues almost always look witchy and jarring against one another. so i love how the spicy orange paint featured above clashed joyously with lavender corrugated metal panels in the bathroom.
and this sign out back led to...

...a vintage airstream trailer park!