i cannot believe that my last post was written during my first week in paris, and now i'm in my last! since the last time i checked in, i've turned twenty years old, made some french friends, ate too much, walked too much, shopped too much, and learned a thing or two, as well. i'm both dreading and looking forward to going home, but one definite upside of my return to the usa will be a return to this blog. i am straight up brimming with things to say and stories to tell, and my crappy internet connection is simply not conducive to getting these ideas out, so definitely expect lots of post starting next week.. in the meantime, some pictures of the past few weeks: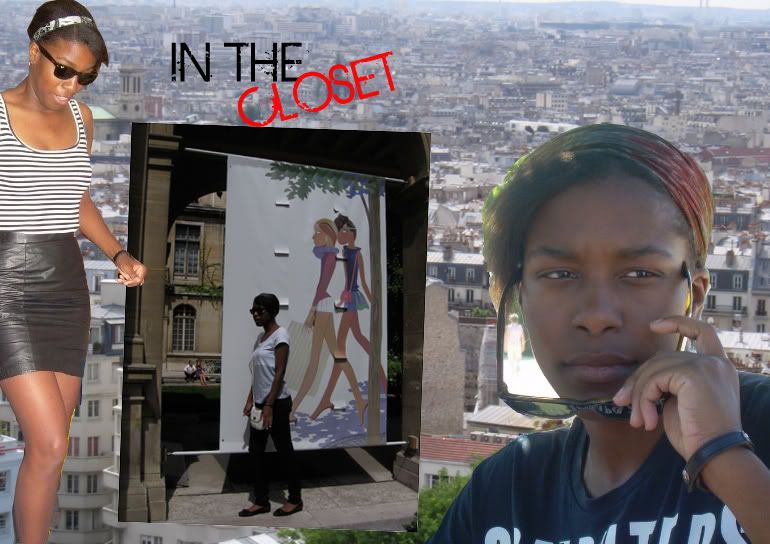 left (@ our class fashion show, showing off my 'l'enfant terrible de la nuit' ensemble) - ribbon: pandora's childhood; top: macy's; skirt: vintage. center (@ musée de carnavalet for the 'les parisennes de kiraz' exhibit) - top, pants & purse: h&m; flats: anne klein. right (@ versailles) - headband: urban outfitters; sunnies: ray-ban; top: gap.
and now off to the
valentino exhibit
at the musée de la mode et du textile!