there was a grand total of thirteen people traveling together on the cruise i recently took: my parents and myself, my brother and his girlfriend, my brother's girlfriend's grandmother, my mother's childhood best friend, with her husband and two of her children, my cousin and her mom, my aunt, and my boyfriend. it was a large and varied group for sure, with at least four languages (english, french, haitian creole, russian) being spoken amongst us, though not everyone was proficient in each language by any means, but the star of the group was definitely our eldest member. teaching us a bunch of russian words and phrases everyday, she'd wander off by herself and skip out on dinner, only to be found chatting up men in russian at the hot tub. we all called her babushka, which always made me think of the new d&g ad campaign..such is how my mind works.
anyway, with those images running through my mind constantly, it's almost fitting that my boyfriend's very-belated birthday gift to me (outside of school, i'm in new york while he lives in colorado) was a large pucci headscarf, practically in the style of babushka herself. this little ishihara test of a scarf is absolutely gorgeous, and i can't wait to wear it as the leaves turn this season. and sometimes it's really all about the presentation of a gift: he took pages from his mom's fashion magazines, a spread on ways to tie a scarf, ads from my favorite designers, and made wrapping paper out of it - i'm smitten. oh, and also included for your viewing pleasure: the two free (!) scarves i picked up as the icing on the cake to
my last thrifting excursion
.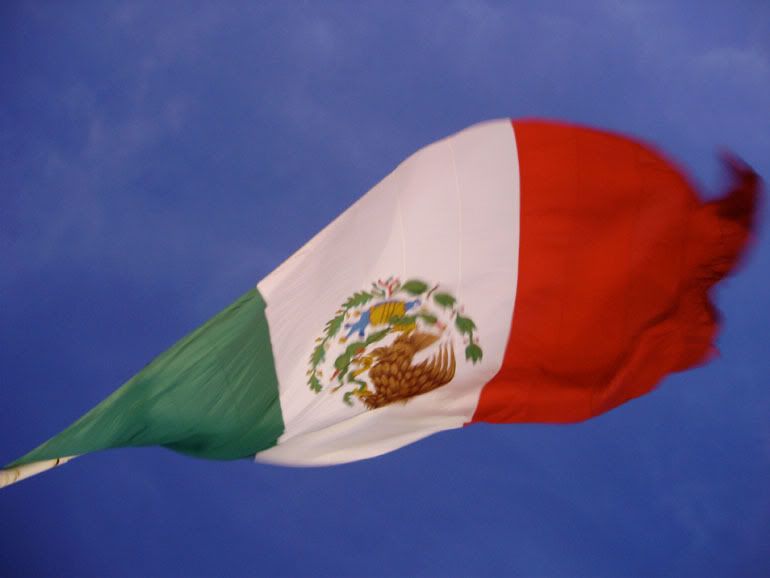 and this is for the stylish wanderer and her new friend, jesus, taken at my cruise's first port of call, cozumel. viva la mexico!