howdy! i'm doing the whole carrie bradshaw at aidan's country house thing this week, except instead of upstate new york, i'm up in the rockies visiting my boyfriend and his family. i'm proud to report, however, that i'm handling the change of scenery like a champ, rather than throwing a hissy fit and running back to the city with my tail between my legs. i kept my cool at the sight of buffalo, black squirrels, chipmunks, deer, and a fox - all spotted within walking distance of cameron's house, mind you - though i admit i freaked out a little bit when he rolled down my window while a herd of elk milled about a mere stone's throw away from our car.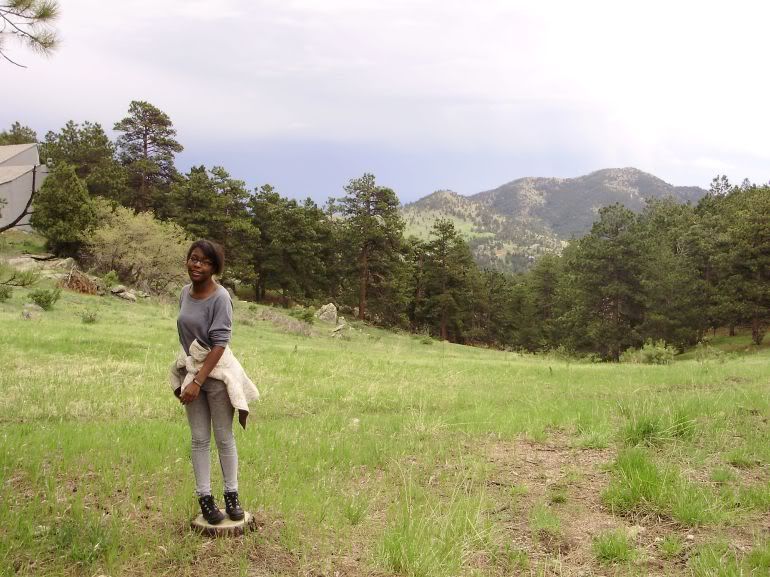 get this - i even went on a real hike through the mountains today, masked my pitiful wheezing and fear of steep heights too. all in all, it was pretty amazing, i'm a sucker for a great landscape, and colorado definitely delivers in that arena. here i am in a more functional than fashionable outfit, struggling to catch my breath and breaking in a hopelessly underused pair of timberlands that i'd forgotten i had. hopefully, tomorrow will bring some more.. urban activity. we're supposed to check out an art museum in denver that's exhibiting hippie art from the sixties - my kind of stuff.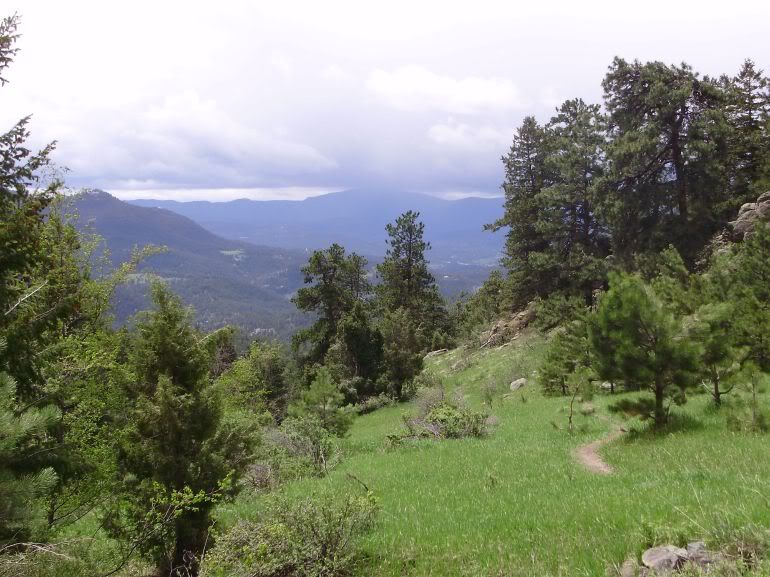 p.s.: after the last of my finals, a marathon session of packing, moving out, going home, unpacking, packing again, and an early morning flight to denver, i finally have time to relax and let the reality of summer sink in! it's finally here, and i have so many things that i want to do - books to read, projects to attempt, blog posts to write, an internship i cannot wait to start. that said, i'm now declaring sporadic hiatuses on pandora's closet (like the week-long lull between this post and last) a thing of the past. here's to endless possibilities and my best summer yet.
edit: almost forgot about this - my playlist is kind of low on country music, which is big out here, so i tried to make do with what i had.
"t
hen you ask why i don't live here.. honey, how come you don't move?"