i've always harbored a bit of good-natured jealousy towards those people who achieve great success at a young age. for someone like myself, who's considered maybe twenty different careers in the past three years alone, it's fascinating to imagine being completely confident about what i want to do with my life before puberty even hits.

gerrit starczewski
, a twenty-two year old photographer based in a "small town between cologne and amsterdam," is one of these rare cases. the sight of socially diverse and disparate soccer fans rejoicing over the home team's win inspired starczewski to seek out "the cohesion and the equality of the people" - and he was just six years old the time. the next time he attended a game, he brought along his father's trusty minolta x-300 to capture the magic of the moment. the young entrepreneur soon began to write fiction to accompany his growing collection of images, and created a self-produced zine, which he sold out of his trench coat on the playground
.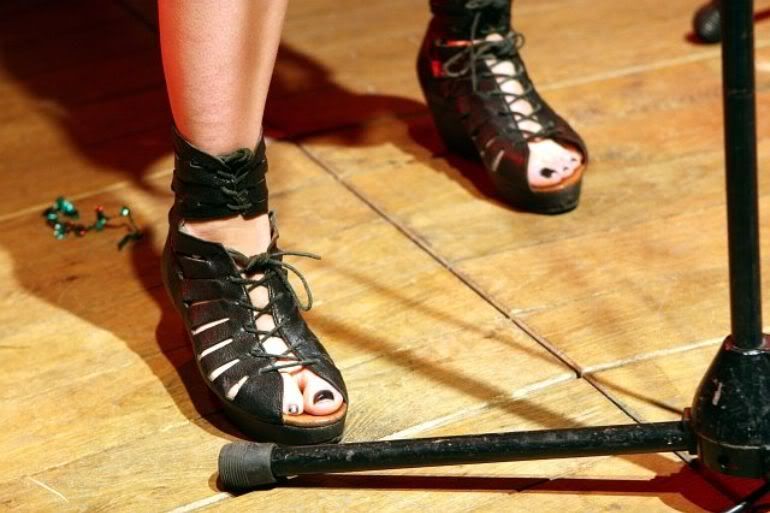 lykke li.
now that the photography wunderkind is legal, he's been working the concert circuit, compiling his latest series, entitled "dancing shoes". in search of "the perfect shoe of pop music," starczewski has captured the shoes of artists ranging from pharrell williams ("see these ice cubes? see these ice creams?") to the scissor sisters ("you'd think that i could muster up a little soft-shoe gentle sway").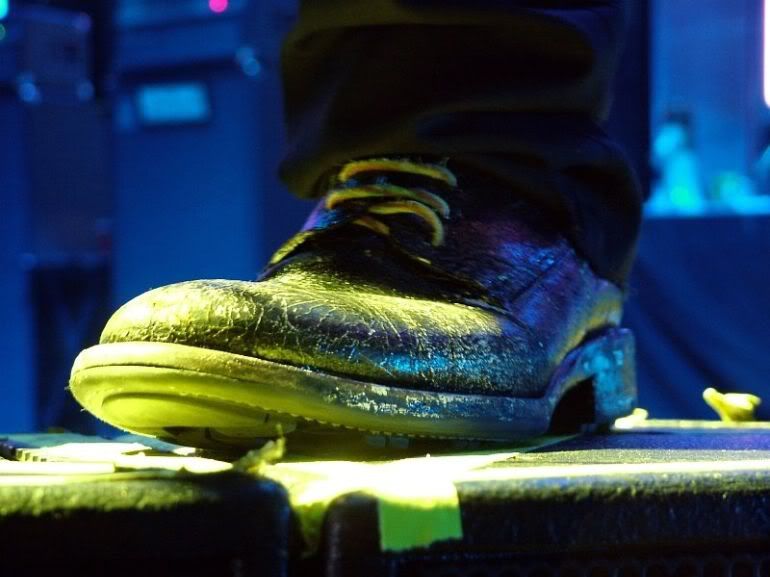 michael stipe.
i love how the shoes all seem to perfectly encapsulate the personality of each artist, truly illuminating a detail that most concertgoers overlook. even as fashion-oriented as i am, my poor eyesight, venue seat location, and/or level of excitement at shows inevitably keeps me from paying attention to the headliner's foot fashion. starczewski's eagle-eye vantage point is the perfect simultaneous fix for the fashion and music lover in me.
roisin murphy.
scissor sisters.
the dandy warhols.
alison mossheart.
i bet you can guess the theme of today's playlist, yeah? if you can pick up the less obvious references to shoes in these songs, we should probably be best friends.