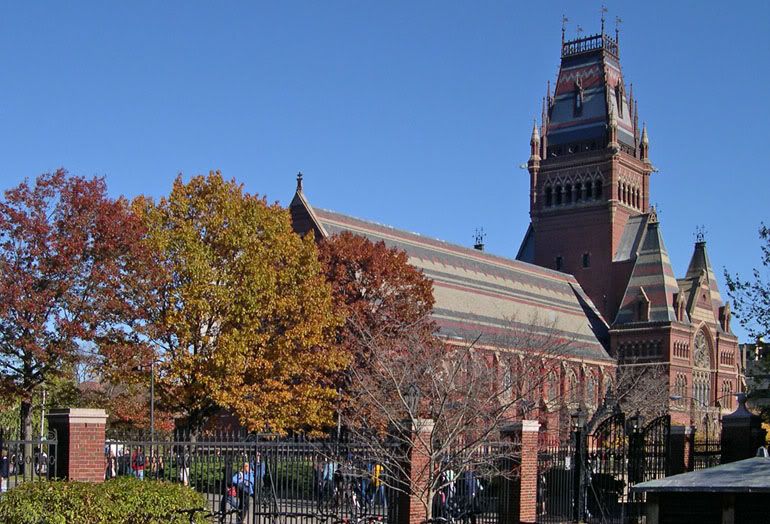 as i take advantage of these opening days on campus to figure out my schedule and "shop" classes, one unfortunately unavoidable rite of passage is the awkward process of trying to force students to get better acquainted with one another. most teachers just make everyone offer up their name, year, major, and a reason for taking the class, but some people go a little overboard, making you play awful icebreaker games and answer bizarre questions.. not fun. luckily it's labor day, and i've got a bit of a reprieve from those forced interactions, but since i'm already in the habit of talking about myself in compact sound bytes, i figured i'd follow up on a tag that
thread zeppelin
tapped me to do awhile back.. ten things about little ol' me
!
youn//
road trips are my latest obsession.
i revealed in
my last about me post
that i'm terribly obsession-prone, latching on to some topic or other with fervent passion and pursuing it to insane lengths. my fixation of late began when i went up to burlington this past july to see bob dylan et. al, and i've yet to put it to rest. i'm currently in the market for a candy apple red vw van with redone interiors, ready to go cross country and back again, so any leads are much appreciated.
due//
i can't drive. or ride a bike. or do pretty much anything involving wheels.
kind of casts that first fact in a new light, yeah? i suppose i was too busy reading copious amounts of books and dreaming up new ensembles for my barbies to remember to learn to ride a bike. in my defense, i took drivers' ed and did quite well in senior year of high school—i 've just been putting off the road test since then. i don't mind it so much, but i kind of don't want to be that lady without a driver's license when i'm say, forty-two, y'know?

trzy//
i'm a terrible procrastinator.
i was going to elaborate on this and make an accompanying image, but then i realized i could do it later. suffice to say, i was tagged to do this post over two months ago.


fyra//
i don't eat condiments.
this one really seems to throw people for a loop for some reason, though i'm not quite sure why. i don't eat ketchup, mustard, mayonnaise, salad dressing, barbecue sauce, sweet and sour sauce, sauce of any kind, gravy.. the list goes on. salt and pepper are okay though. it's something about putting semi-wet substances on top of more or less dry food that freaks me out a bit, but i swear when people find this out about me, it's like i've just told them i have two heads.


fimm//
i didn't go to a concert until i was 17.
i blame my overprotective mother—she was convinced i'd end up trampled, crushed, or somehow dead if i set foot inside a concert venue, but she finally loosened up and drove taylor and i up to newport, rhode island to see jason mraz a few weeks after graduation. even though i got a pretty late start, i'd like to think i've racked up a pretty decent list of concerts in the past three or four years: vampire weekend, willie nelson, gavin degraw, sara bareilles, g love and special sauce, the beach boys (with john stamos, no less), the cool kids, ratatat, k'naan, the virgins, bob dylan, kanye west, third eye blind, kid sister, john mellencamp, black kids and jason mraz four times over.

seis//
once i find a job i like, i keep it forever, more or less.
the facts: new york public library, started beginning of sophomore year, stayed until the day before i left for college. took up at a campus library pretty much the day i got to campus, where i still work. summer camp at my old high school, started the summer after junior year, still working there every summer. basically, don't hire me if you're not ready to commit to a long-term relationship.


seven//
i've become a full-blown cat lady.
i put a
self-imposed ban
on dylan posts awhile back, but that did nothing to curb my day to day infatuations with my little feline friend. he's no longer a tiny little fluff of cuteness, but even as a young man of cat, i still regularly experience maternal-status freakouts over his most trivial movements and behaviors. luckily my roommates are just as in love with him as i am, so we gush over him on a daily basis.

acht//
i speak spanish and french. or at least i did until i forgot it all.
four years of spanish in high school, and two years of french in college plus a summer in paris, and somehow it's all gone out the window. my mind is like a sieve, i swear.

neuf//
i have a strange consumer relationship with paris hilton.
a friend of mine and fan of paris hilton's once dragged me to macy's in herald square because she was doing a signing, and bought me her book so i'd have something for her to sign, except that when we showed up it turned out you needed to buy her perfume in order to get through the door. not wanting to be a killjoy, i bought a bottle, met paris for a brief moment, who was pretty gracious and sweet, and received a signed photograph of her for my efforts. but just when i thought i'd closed the paris chapter of my life, a relative recently bought me some new paris hilton fragrance, probably as a result of seeing that first bottle lying around. go figure.

dez// 
i kind of suck at doing these types of tags.
and as a result, can't think of a tenth fact. happy labor day!

[image credit: google image search]