i don't
want
to be one of those annoying people going on and on about their pets all the livelong day, but when he does ridiculously cute things like this, i feel like it wouldn't be right to not share with you all.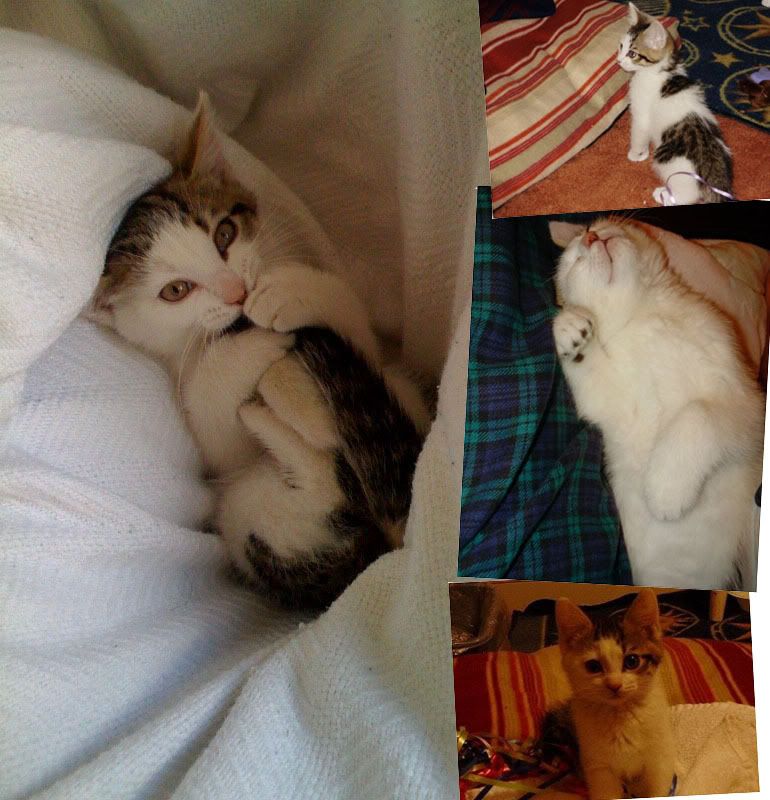 but that's it! maybe sometime in the future i'll indulge myself with one entire post dedicated to the story of dylan, but i promise, after this there'll be no mention of him unless he does something directly related to the purpose of this blog, i.e. jumps into an outfit shot, eats my elizabeth&james tank dress, or starts wearing a miniature version of the new dior homme collection. seriously - i bought a ton of stuff yesterday, so there'll be outfit posts and other goodness galore to come, sans dylan.

the stylish wanderer
recently tagged me to name six unimportant things that make me happy, i responded to the same tag
once before
, but hey, lots of things make me happy, so here's six more.
there's no better feeling than plopping a great new purchase down in front of the cashier, and watching the prices tally up, only to realize that you've been blessed with an unexpected discount.
without junk food, i probably would have wasted away to nothing long ago.
sweet store window displays are like a commercial spin on museums, without the obligatory "my kid could do that!" comments.
though i've probably never used a bit of their advice, i have a strange attraction to how-to books, but only for relatively unattainable goals, like becoming a bohemian or a bombshell.
the rare sunshower is my hands-down favorite form of precipitation.
and last, but not least, comments - i'll continue to write regardless, but especially love the feedback.