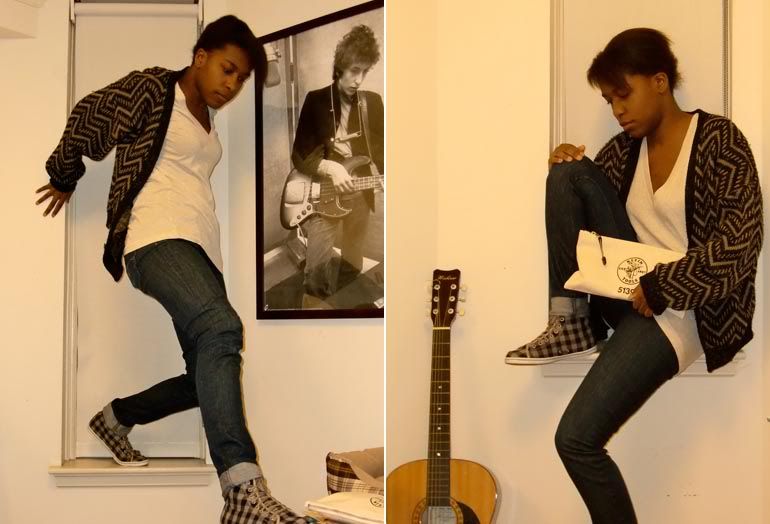 for once in my life, i'm not going to complain about the weather. it's been unusually sunny and warm for the majority of september, so as a show of gratitude, i'm going to man up, buy some sweaters, and take the impending chill in stride. 

here's me playing around in my own little penn's corner, which just so happens to be the only spot that's not overrun with clutter and mess. i wore this on wednesday after blair warned me that i couldn't get by on a t-shirt alone anymore. i got the sweater over the weekend at monk vintage in williamsburg. it felt equal parts cosby sweater and nineties grunge - in other words, perfect. 

i was looking to put off my medieval theater reading for a bit last night, so i switched out the high tops for oxfords and headed out to a local bar. i was a tad underwhelmed by the scene, but at least i was cozy
.
sweater: vintage ; t-shirt: madewell, jeans: levi's ; sneakers: fred perry ; clutch: klein tools.