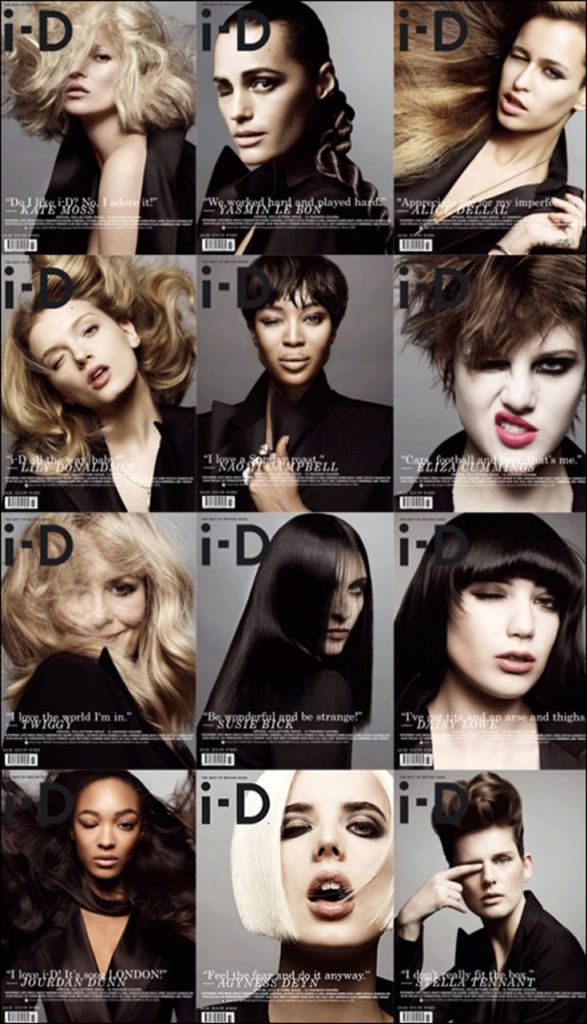 dear i-D,

i know this is last month's problem, but it needs to be said: i'm gonna need you to chill out.

you know i love you and all, but really? twelve covers for march '09? twelve? a great idea in theory, and they're beautiful images, but for a broke glossy junkie like myself, it's reeeeally pushing it.

i know you're not the first to pull this sort of thing - had i not been blowing my euros on all other sorts of nonsense last summer in paris, i definitely would have bought the other three covers of the vogue italia black issue to go with my naomi. but really, twelve?? i got the daisy lowe, because it was the only option at my magazine stand of choice, but i would have loved the agyness. i've never been the hugest fan, but even as overexposed as she is, there's something very appealing about that chin-skimming bob and smoky eye she's got going on. i also wouldn't have minded the kate moss, simply

because

she's overexposed. or the twiggy, because she's twiggy.. you see the dilemma here.. so in the future, i'm gonna have to ask that you scale it back a little and not use genius ploys and stunning imagery to con me repeatedly at eleven dollars a pop.