with the summer quickly coming to a close, i'm slowly recalibrating myself to welcome school and this blog back into my life. i suppose i'll eventually have to buckle down and start packing, but lately i've been spending my evenings just lounging around in my underwear, desperately trying to beat the oppressively humid heat—it's just me and the cats in the house this week and there's no air conditioning.. really
.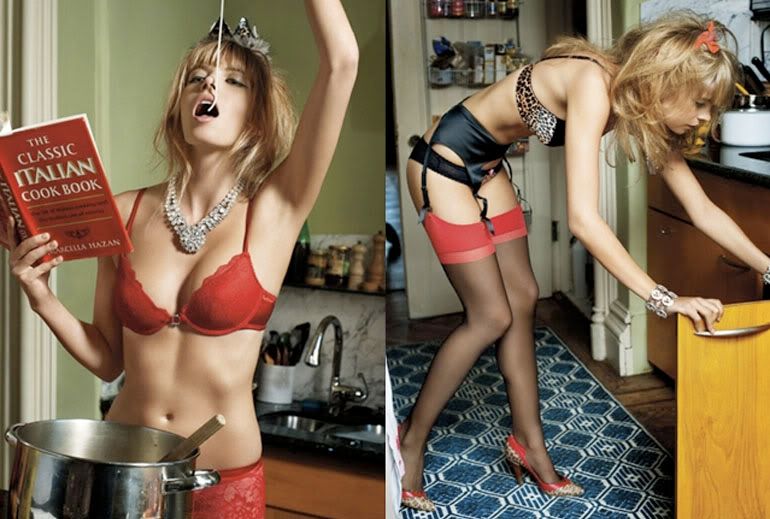 i'm incorrigibly stingy when it comes to my unmentionables—my philosophy is that few people ever see them anyway, aside from myself, and dropping cash on skivvies just seems like money that could be better spent on other things—but all this time spent in my undies recently has forced me to reconsider my position. chalk it up to my newfound resolution to streamline my wardrobe, but i'm suddenly somewhat exasperated by my meager collection of bras and such, bought as an afterthought and kept long after their expiration dates.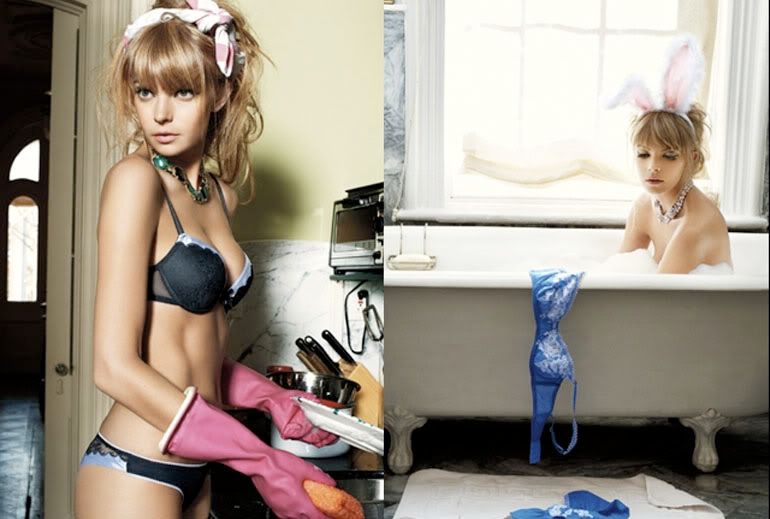 for the first time, i'm finding myself perusing the intimates on everything from american apparel to eres, and while i'm not in the market for anything too outrageous(ly expensive), i'm slowly coming to appreciate the appeal of little lacy things, even if only i know they're there, and this photo set (and
this absolutely adorable video
) is definitely helping me along. with a few choice purchases, i just might start prancing around the house undie-clad for fun.