every now and then (read: all the time) i find myself on a vigorous hunt for some obscure garment or accessory: a well-worn leather shoulder bag in cream and tan hues, a scalloped piece a la chloe spring'09, or a simple but striking piece of jewelry that doesn't break the bank. if i succeed in my search, i proudly broadcast my retail prowess to the world via this blog, crowing over the latest addition to pandora's closet. if i don't fare as well, there's no harm and no foul, since i'm the only one who has to suffer the lack of said item in my life. but now, i'm including you all in the thrill of the hunt, thus inviting you to share partially in the subsequent joy or sorrow if i can snag what it is i'm looking for.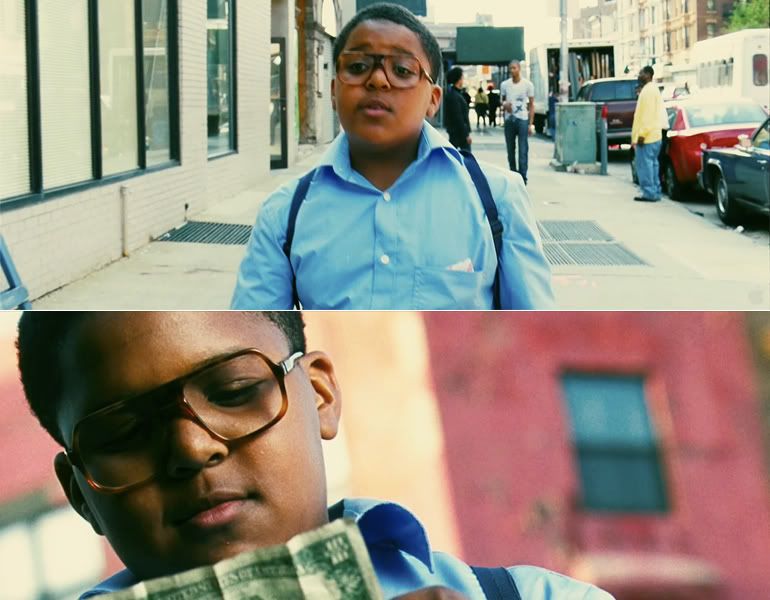 i'm a
huge
biggie fan, so i was standing in line opening weekend to see
notorious
, cold weather be damned. at the start of the movie, they depict biggie as a boy, portrayed by his young son and doppelganger, and i found myself hoping that the film would linger on that stage of his life, partly because the boy was simply adorable, but also because the glasses he wears are the optical equivalent of my calling. i need them in my life. i've been looking high and low for a similar style, but to no avail. i know you all are experts in the fashion field. help? any leads would be much appreciated.